P04AF Trouble Code
OBD/2 P04AF error code description and symptoms.
Output Shaft Speed sensor circuit intermittent failure The output shaft speed sensor signal to the PCM is irregular or interrupted.
Harness connector not properly seated Harness intermittently shorted, or open Harness connector damaged OSS sensor damaged, or not installed properly Verify harness and connector integrity Verify OSS sensor proper installation.
A good starting point in your diagnosis is checking all system fuses and fusible links. This can be done using the DVOM on the voltage setting. You will want to test the fuses with circuits loaded. Some fuses will appear normal until a load is placed on their respective circuit; at which point they will fail. This has been the cause of many 'phantom malfunctions'. Consult your vehicle information source for fuse and fusible link locations. If all fuses are in working order, you may want to check TCM relay operation by swapping identical relays. Usually the horn relay, starter relay, fuel pump relay, air conditioning clutch relay, and controller relays are similar enough in design to swap for diagnostic purposes.
Difficulty Level (Expert)

Repair Time (60 Min.)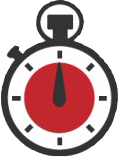 Cost Prediction : $ 80-120
P04AF Error Code Repair Process :
If your egi glow plug primary failure check engine light is illuminated, it's best to take it in for diagnostic testing, which can feel like a hassle. Because while the lights vary in appearance from vehicle to vehicle, all have the same basic meaning: There's a problem with the car's emissions system. The on-board diagnostics system P04AF and engine control unit are in charge of monitoring a bunch of different egi glow plug primary failure, and if they get a reading that's a little out of whack, up pops the check engine light.
P04AF is a kind of Powertrain Trouble Code

Powertrain of a modern automobile, comprising engine (with exhaust system), transmission, drive shaft, suspension and the wheels. In a motor vehicle, the term powertrain or powerplant describes the main components that generate power and deliver it to the road surface, water, or air.
Common Causes of P04AF
A common cause of code
P04AF
is the failure of EGI Glow Plug Primary Failure, but there are several other possible causes as well, such as ;
Camshaft Position Sensor harness is open or shorted
Faulty Camshaft Position Sensor
Incorrect fuel pressure
Fuel filler cap remains open or fails to close
P04AF code for all cars
You can view according P04AF DTC for your car model. We selected several models to see obd2 solutions click and view it.